The Value of Hardscaping at Your Home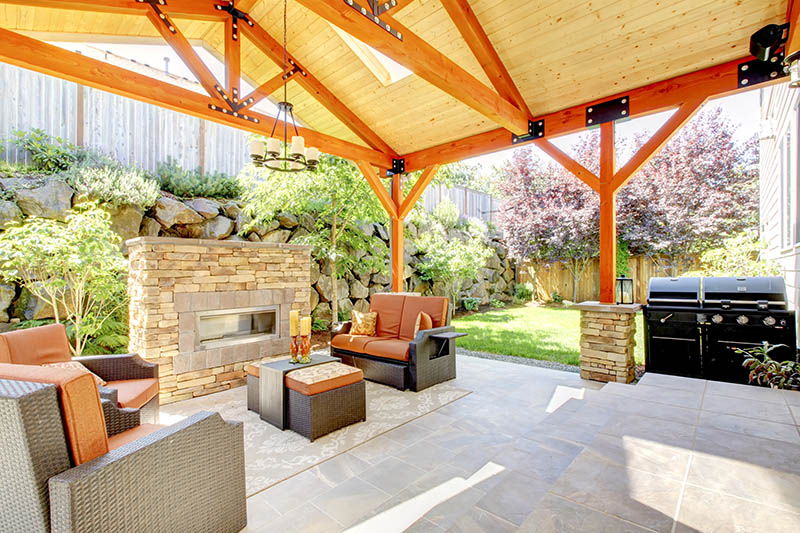 Curb appeal is one of the biggest factors when selling a home. Keeping the exterior of your home tidy and aesthetically pleasing can keep your neighborhood beautiful, encourage other homeowners to take pride in their homes, and attract more buyers if you are trying to sell.
While something as simple as a neatly cut lawn and spruced up mulch can go a long way, it can be beneficial to invest in some longer-lasting upgrades to your home's exterior. Hardscaping, or hard surface landscaping elements, is durable, attractive, and often adds to the value of your property.
DIY or Professional
Many hardscaping projects can be tackled by an amateur do-it-yourselfer in a weekend. Others require specialized tools or skills and are best left to the pros. Consider your skills and experience, as well as your budget and time, when you decide if you want to DIY your hardscaping project or get the help from a professional.
Keep in mind that hardscaping projects are often more expensive than other landscaping due to the materials needed. If budget is an issue, you may be able to find a class at your local hardware or garden store to learn skills that can save you money. Talk to an experienced hardscaper about what materials you can use to keep your vision but save on cost.
That looks nice!
There are a variety of hardscaping projects to take on and they can all be fun. Browse some home interest or gardening magazines for ideas. You can even take a walk or drive around your neighborhood to get in-person inspiration from others.
Popular hardscaping projects include:
– Patios and decks
– Retaining walls
– Walkways and paths
– Fences
– Arbors and pergolas
– Gazebos and other structures
– Fountains and ponds